Tanzania: A Grand Family Safari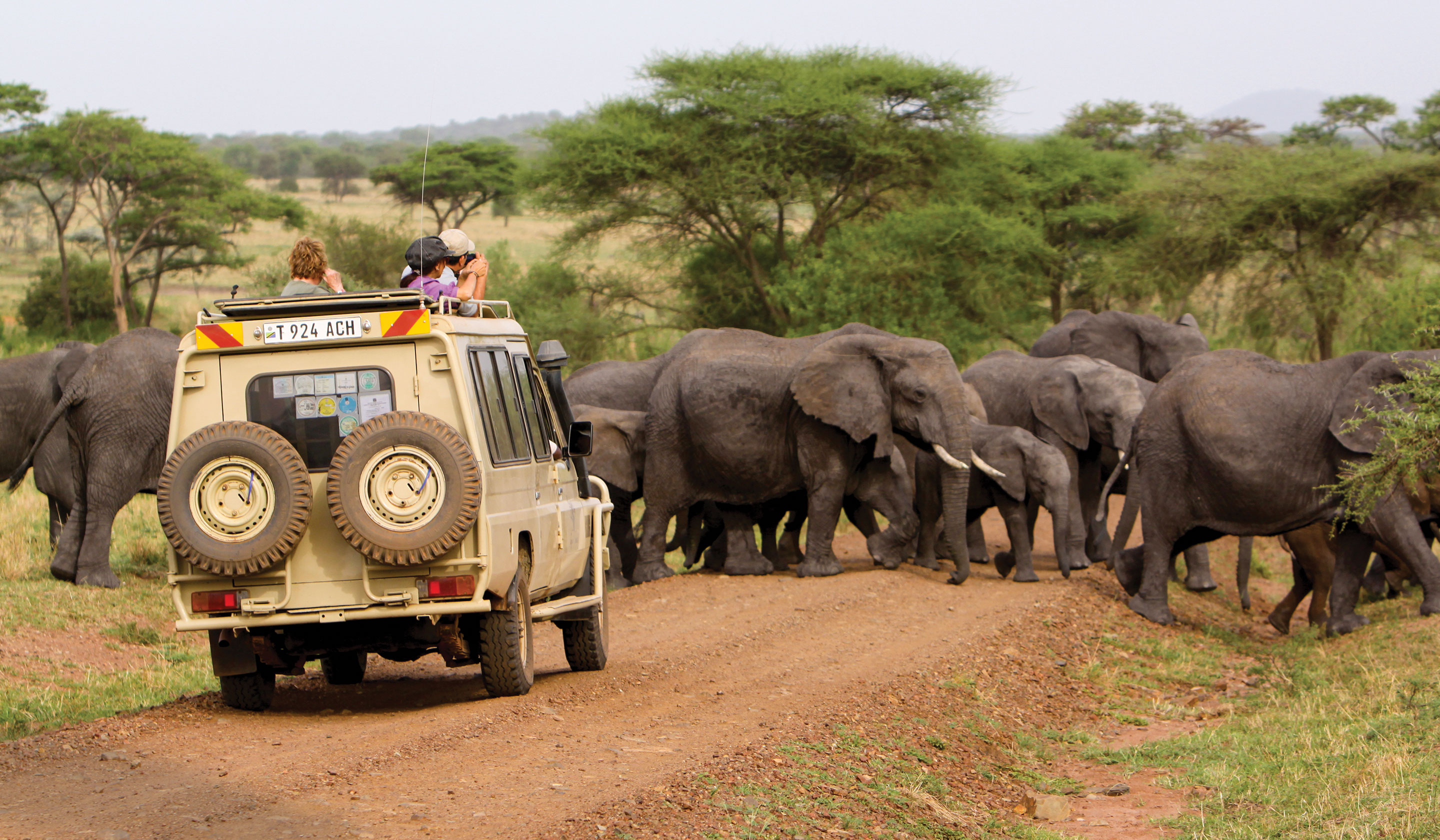 Tanzania: A Grand Family Safari
Where the wild things are...
your family discovers the spirit of adventure witnessing the "Big Five" during morning, afternoon and evening safari game drives... a two-million-year-old crater...
Mt. Kilimanjaro.... elephant herds that dwarf their neighbors, antelope, zebra, gazelle... buffalo, wildebeest and long-necked giraffes.. and in the Serengeti, golden-maned lions playing their part in the
...

We are a leader in the creation of enriching travel experiences that enhance people's lives by broadening their knowledge and fulfilling their dreams. We are a family company built on a timeless philosophy of integrity, innovation and respect. By exceeding customer expectations, we continually build a loyal and dedicated following.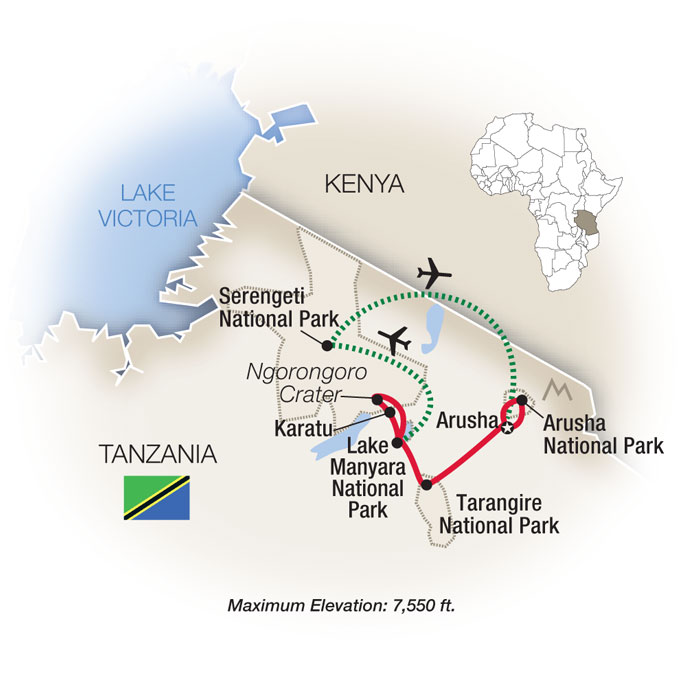 Day
Destination
1
Arusha, Tanzania
2
Arusha, Tanzania
3
Tarangire National Park
4
Tarangire National Park
5
Karatu, Tanzania
6
Karatu, Tanzania
7
Serengeti National Park, Tanzania
8
Serengeti National Park, Tanzania
9
Serengeti National Park, Tanzania
10
Arusha, Tanzania